Saturday, September 17 marked the return of the free Paxico Blues Fest, which started in 2004 and with the exception of the last two "COVID years," has been held on the third Saturday in September every year. Paxico is located just off I70, approximately 30 miles west of Topeka, and the Fest attracts thousands of festival goers from across the country.
"People come to Paxico to discover. Whether it's new music, antique treasures, or a community ready to celebrate, they'll find it all here" according to Steve "Bud" Hund, co-founder of the festival.
The concept for the fest was ignited by a visit from Kansas City, KS blues impresario Marvine McKeithen to Paxico in 2004. McKeithen and Hund met one another growing up in Paxico and shared a love of blues music. Ever since the initial year, the festival has continued to draw increasingly larger crowds, establishing itself as one of the premier events of Wabaunsee County.
The Paxico Blues Fest has a reputation for highlighting rising stars and past headliners include International Blues Challenge (IBC) champions Trampled Under Foot, "A Night with Janis Joplin" Broadway singer Mary Bridget Davies, Blues Music Award (BMA) "Best New Artist" winning Samantha Fish, and also Kansas City blues legends such as D.C. Bellamy. The festival continues that trend by showcasing internationally touring, award winning, and up and coming acts each year.
As I stood by the stage watching the performance of Akeem Kemp, another rising star of the blues and a recent International Blues Competition finalist, I was delighted to discover that sitting next to me was none other than "Queen" Marvine McKeithen herself! I couldn't help but take a picture of her, as well as a quilt made from previous Paxico Fest tee shirts in her honor. When I mentioned that I was a Kansas City Blues Society member, she quickly looked through her purse so she could proudly display her KC Blues Society membership card.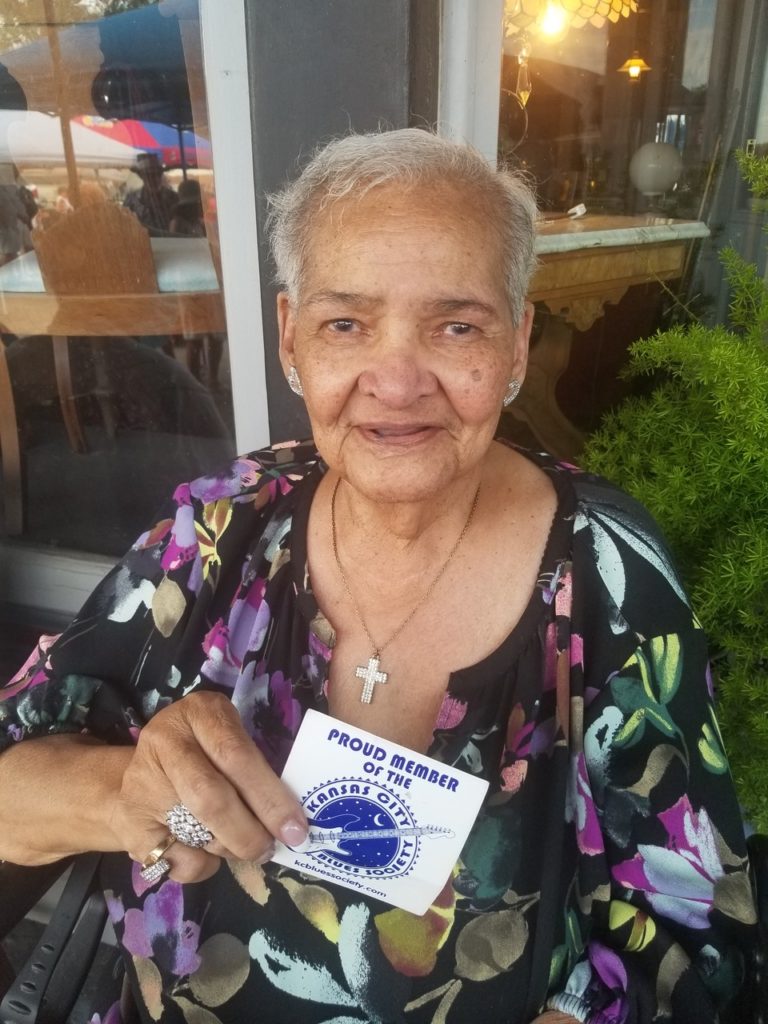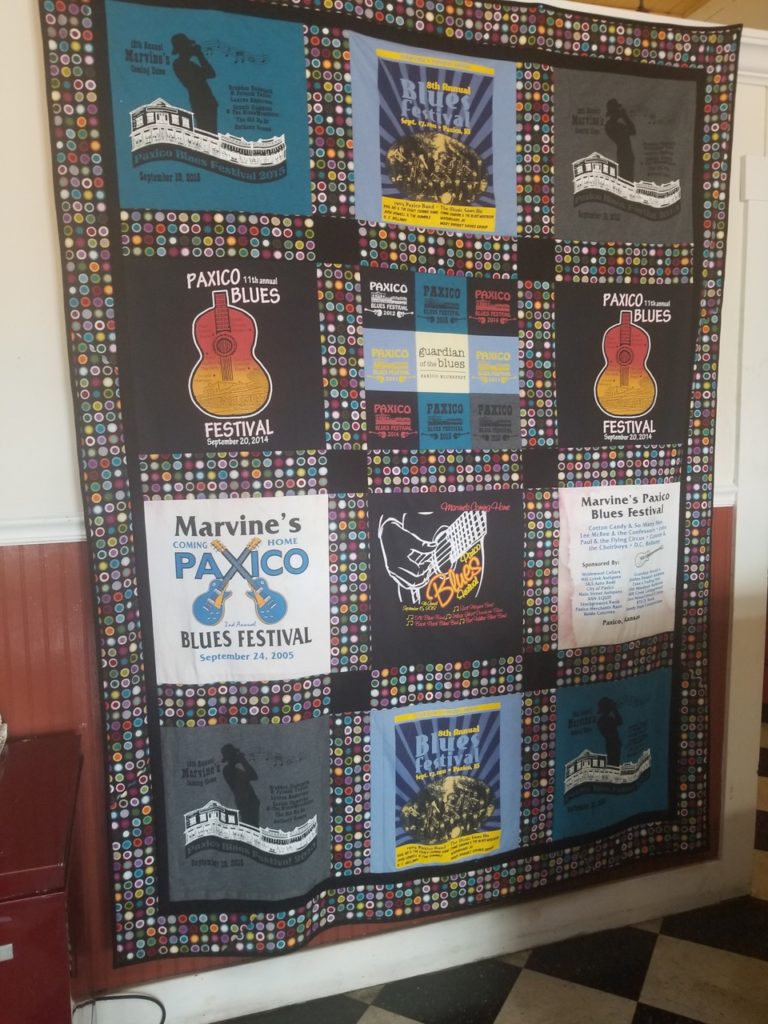 Pencil in the third Saturday in September for Paxico 2023. You will be delighted by the experience.
[Click here to see an interesting bit of Kansas City juke joint history, courtesy of the UMKC Digital Special Collections.]